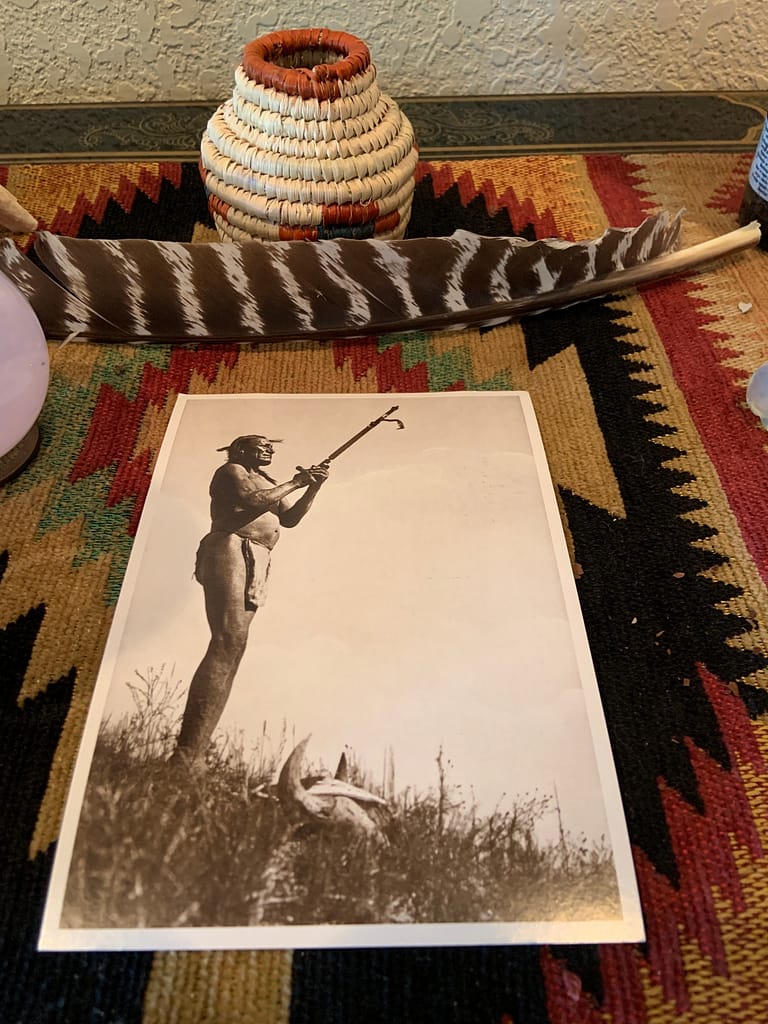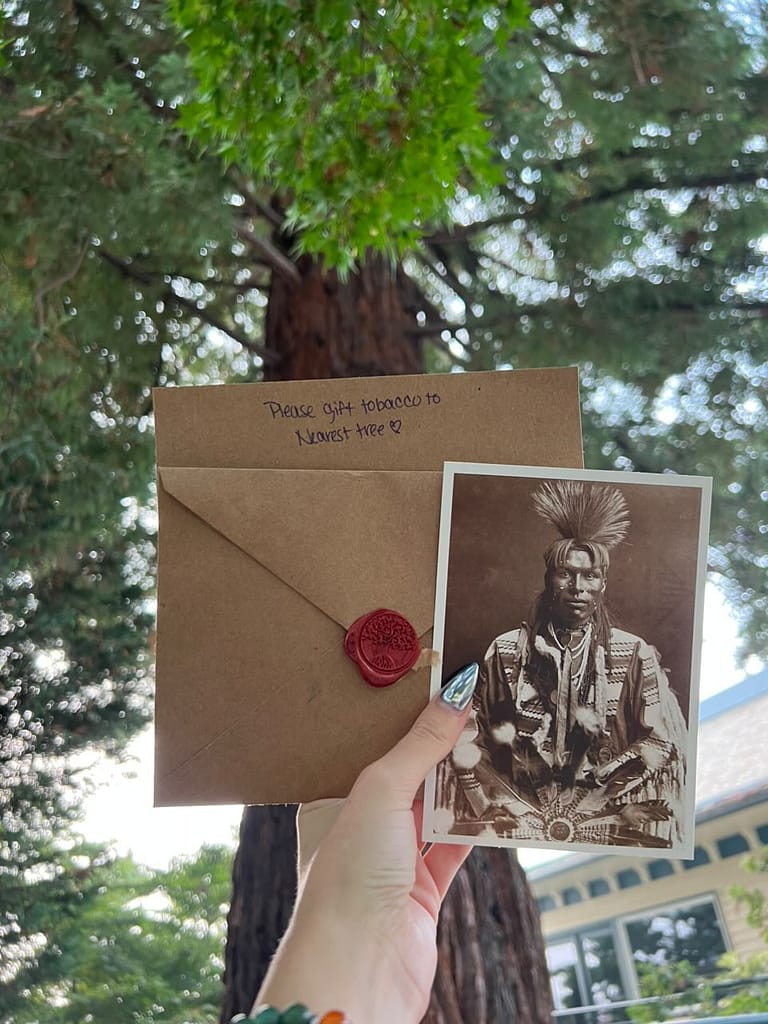 OR
Pay via Cash App: $songbirdgrandmother
Venmo: @songbirdgrandmother
If you use venmo or cash app please email: songbirdgrandmother@gmail.com your addres
ONLY AVAILABLE TO LOWER 48 STATES OF AMERICA AT THIS TIME
Receive a warrior in the mail.
Are you in need of more courage, insight, and a reminder of who you are?
These are special warrior postcards of authentic Native Chiefs, Medicine People, and Warriors who are now in the Spirit World. You can use them to help you on your Spiritual journey.
Spirit will choose the perfect warrior for you. You will receive a hand-written spirit message. All postcards are hand-picked, cleared, and blessed for you. There are over 117 Warriors, and there are very few duplicates. Each Warrior Post Card is specialized just for you!
You can use these on your altar, in your meditation practice, and in prayer. Keep the Warrior postcard with you when you sleep to protect you, when you are going into "battle" at work or in relationships, in your car to help you as you travel.
This Warrior will help you to own your path with courage and wisdom.
Every warrior post card comes with a sprinkle of tobacco to bring extra blessings, and spiritual protection.
Once your order is received, your post card will go into ceremony. You should expect to receive your post card no later than 2 weeks. If there is some delay or issue, please contact Songbirdgrandmother@gmail.com
*Due to the Customization and personal nature of these post cards,
all SALES ARE FINAL AND NON-RETURNABLE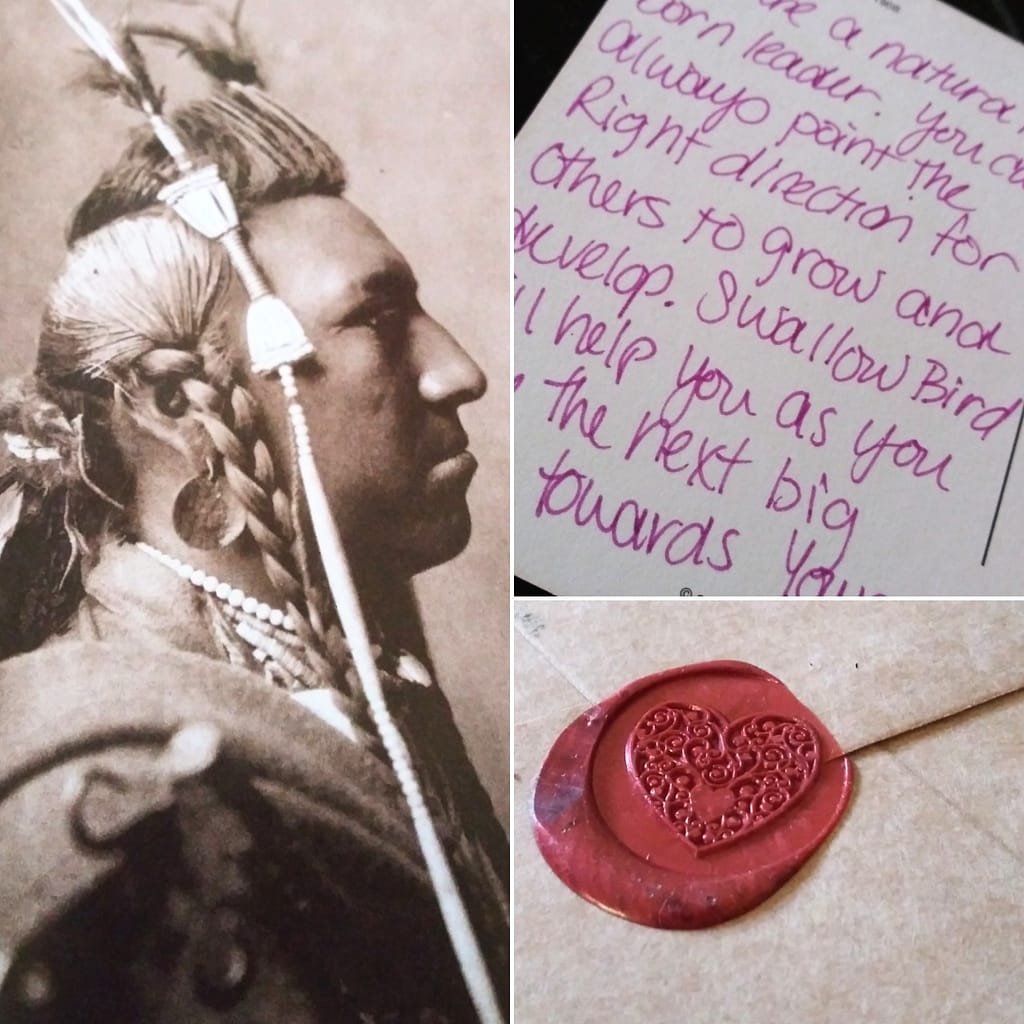 "Song Bird Grand Mother, I received my postcard today. Thank you to you & the ancestors for the beautiful message! ❤️❤️❤️
He is so fitting for me because I'm not a silversmith but I do make gemstone bead bracelets. And my message was right on with being in a storm. Oh, another thing I wanted to tell you, I believe I read that I have Navajo ancestry on my paternal grandmother's side. That can't be a coincidence."
"Oh Wow! I just received the post card! It ushered in all my missing mail for 3 days! All my mail came with her. I sat with her and looked at her beautiful pottery, her beautiful jewelry, and her strong stance. She is beautiful and strong. The water on her head held a beautiful message for me. I sat with her and I was like Balance. That was my word."
Thank you for sending mine… I love it
My message was spot on! What a wonderful gift to myself.
My post card and words from spirit are exactly what I needed! And the tree I gifted the tobacco to is very thankful. This tree delivers beautiful messages to me from spirit. Thank you!