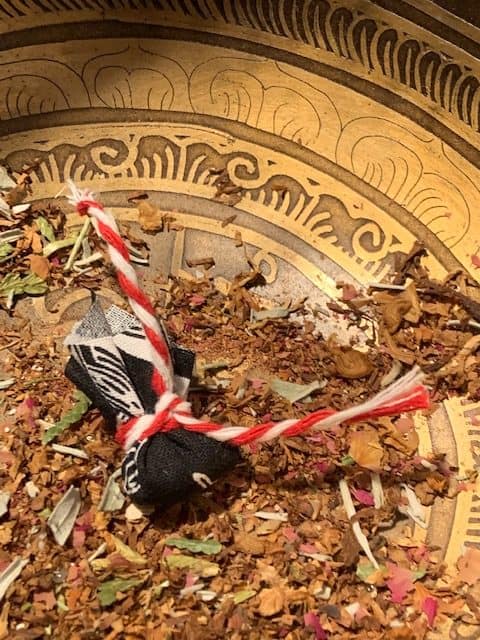 These are specially blended prayer bundles specifically blended for the next 6 months post this powerful Oct/Nov 2022 Eclipse energy. These bundles are for Spiritual Protection, and are infused with herbs, crystals, and sacred prayers to help protect against colds and infections, misfortune, and harm.
Carry them in your car, your home, next to your bed, under your pillow for dream protection and enhancement, in your office, or anywhere you would like to have more protection and spiritual help.
When you feel the energy is complete, you can gift them to a tree out in nature far from people, bury under the earth for rebirth and as an offering, or burn it in a sacred fire. When you gift the prayer bundle back to the elements, be sure to blow your sacred prayers on the bundle, and let the energy go.
When you release your prayer bundle be ready for the energy to shift, and transform!
Purchase 1, 3 or 5 bundles
ONLY AVAILABLE TO LOWER 48 STATES OF AMERICA AT THIS TIME
Pay via Cash App: $songbirdgrandmother
Venmo: @songbirdgrandmother
If you use venmo or cash app please email: songbirdgrandmother@gmail.com your address
All sales are final. There is no refunds or exchanges