To register for classes purchase on-line, call, text, email, or sign up via livestream.
GROUP CLASSES
SIGN UP VIA LINKS
or Call/Text to reserve your spot
928-821-6380
SongBirdGrandMother@gmail.com
---
---
---
---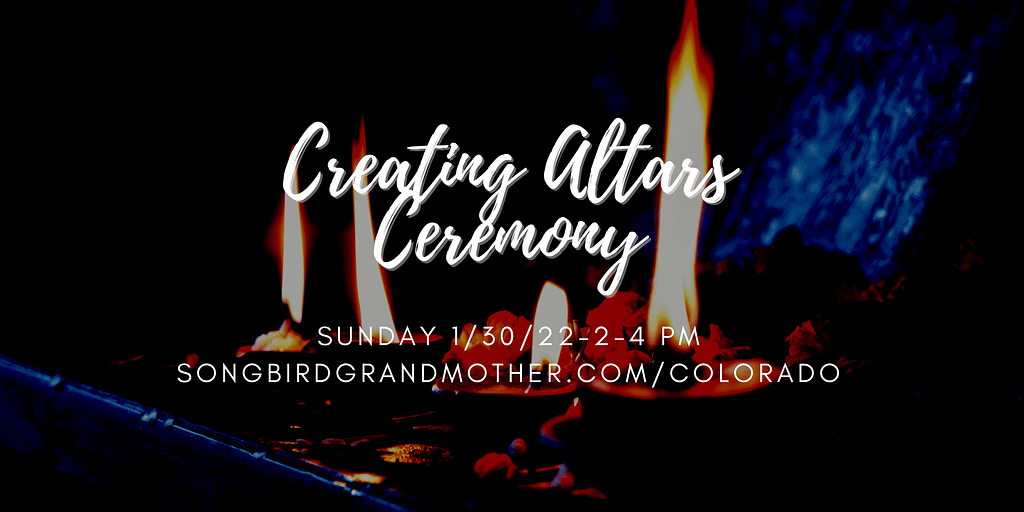 Sunday 1/30/22-2-4 pm-$44 +processing fee
For this ceremony we will go deeper into the ancient wisdom around altars, the different types, and how to create one. We will create a community altar for protection, healing, purification and honoring our paths.
RSVP YOUR IN-PERSON TICKET HERE
---