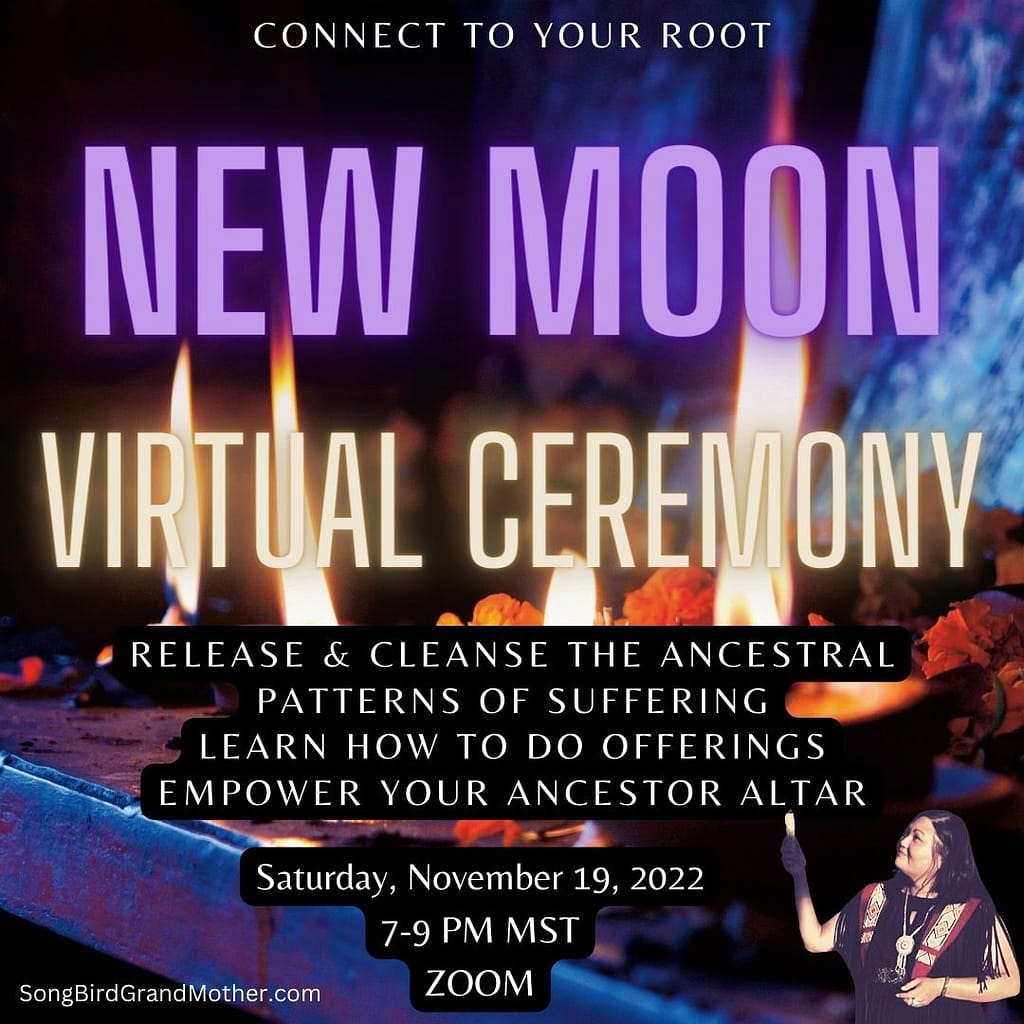 For this New Moon we will go deeper into the roots of who you are.
We will discuss the ancient teachings around repetitive patterns that cause suffering and do rituals to identify, cleanse, release, those patterns that repeat. We will do a shamanic journey to empower your spiritual powers, so you will walk away with a deeper sense of who you are, where you come from, and the next steps on your journey..
We will focus on:
*Rituals to release and cleanse patterns of suffering
*Identify and connect to your ancestors
*Learn how to do offerings, and create your ancestor altar, activating it in our Circle
*Shamanic Journey with drumming and singing to empower your spiritual gifts
Things to have with you during the ceremony:
*Pillow or cushion to sit on
*Blanket
*Water
*Pen/Paper
*Wear Comfortable clothes
Small Table or space with:
Altar Cloth
Offerings for your ancestors: water, alcohol (if they drank), tobacco, food, incense, a small candle, and pictures of your ancestors.
RECORDING WILL BE DISTRIBUTED OUT 24 HOURS AFTER CEREMONY-FOR THOSE WHO CANNOT ATTEND LIVE.