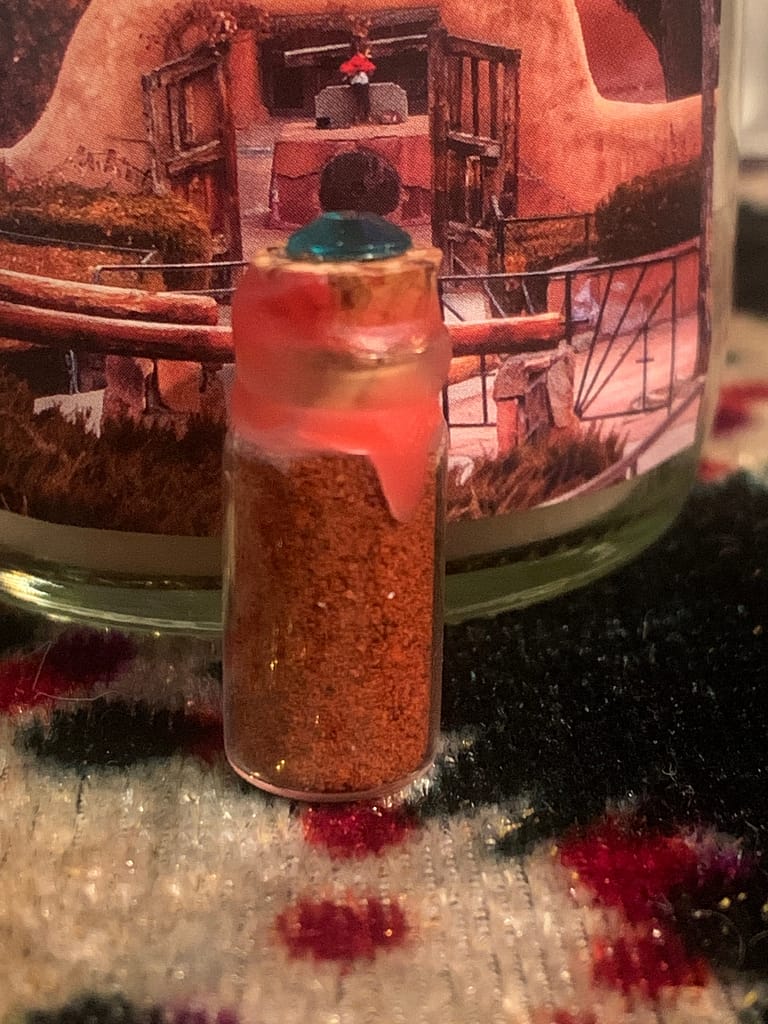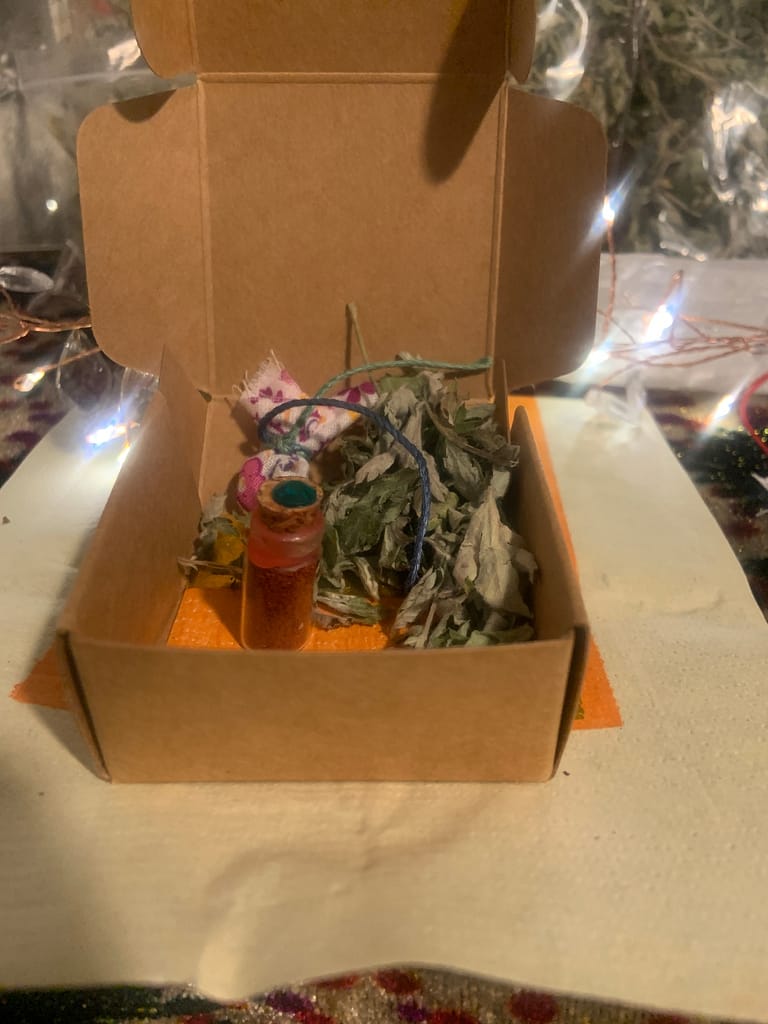 As we go into this new season, it is good to enhance our Spiritual protection, and carry some ancient fire with us.
I am now offering, Authentic Chimayo hand grown Red Chile Powder, encased in a small glass vial, and blessed in ceremony and sealed with your specific prayers. These are sealed with ancestral candle energy, and will be custom made for you with your requests.
Chimayo red chile is grown in the famous healing dirt of Chimayo, New Mexico. This sacred dirt is known for its miraculous healing powers. This Sacred Chimayo Chile was hand grown from ancient seeds, farmed by the Indigenous Pueblo people in Chimayo.
For those called to receive these vials you will receive a prayer bundle to gift to a tree, sleep under your pillow, or burn in a sacred fire. This is a sacred tool to give you extra protection. Carry it in your purse, car, sleep with it under your pillow, or put in on your desk while working. This red chile can be used in meditation, prayer, or other sacred rituals where you would like some extra spiritual protection and fire energy.
Properties of Red Chile in Healing:
*Used to add the element of fire and spice
*Clears negative forces
*Gifts spiritual protection
*Enhances good "luck" and fortune
*Revitalizes and revamps passion and spontaneity
*Increases passion and stimulation
*Attracts new relationships
*Heightens sexual attraction
*Brings fire and excitement to your sex life
Choose between two options. One is a small protection vial, or if you would like to use it to sprinkle around your home, in your sacred rituals, and/or use in cooking, then you can get a larger bottle to use. This is ceremonial so a little goes a long way.
Every order comes with a generous scoop of Korean Mugwort, a prayer bundle, and ancestral paper.
When you receive this spiritual protection kit, you can offer the mugwort to the nearest tree, place some under your doormat, or sleep with it under your pillow. You can also smudge with it to cleanse your sacred space. With the ancestral paper, you write down your prayer, what would you like the spirit world to help you with? Then you burn the paper. You can offer the mugwort. Be sure to hold your prayer bundle and Chimayo Chile Pepper as you do this ritual and empower it with your sacred prayers and energy. When you are finished, be sure to offer the ashes from your ancestral paper to a tree as a gift.
ONLY AVAILABLE TO LOWER 48 STATES OF AMERICA AT THIS TIME
Pay via Cash App: $songbirdgrandmother
Venmo: @songbirdgrandmother
If you use venmo or cash app please email: songbirdgrandmother@gmail.com your address
All sales are final. There is no refunds or exchanges