Ceremonies for Retreats, Groups, or Families,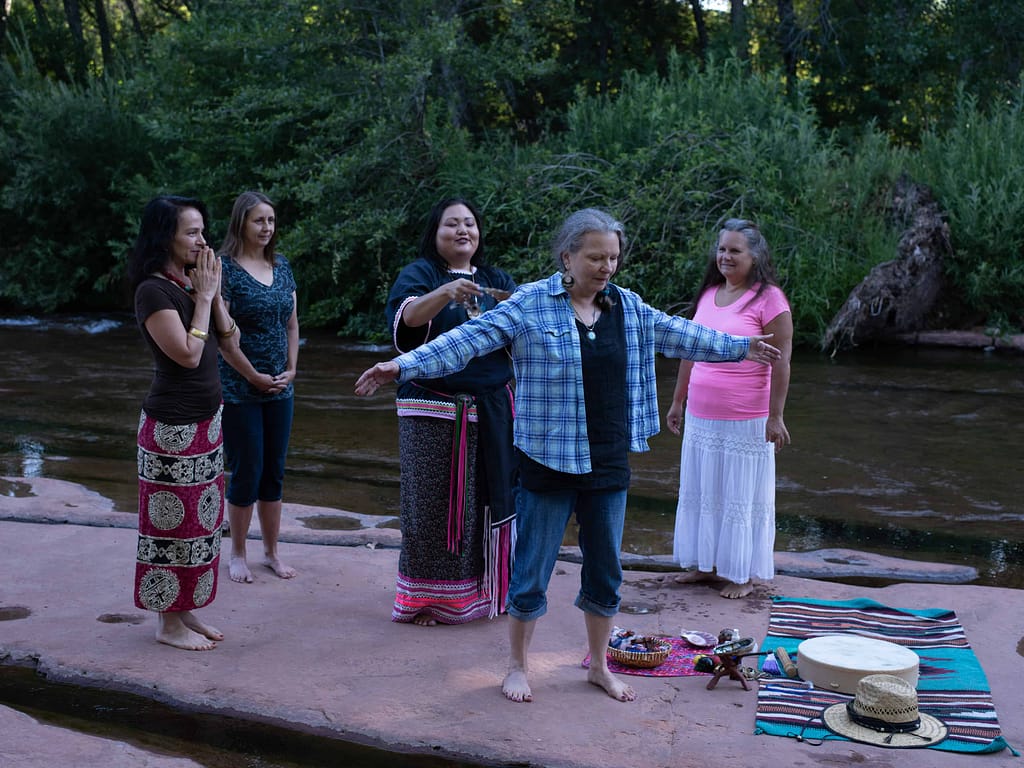 What is Ceremony?
Ceremony is the gateway to your soul.
In Ceremony we connect and manifest higher wisdom and knowledge.
We heal unresolved "triggers," pains and burdens.
We remember who we are on a cellular level, and connect heart-to-heart.
We activate and communicate with nature, the land, the animals, and all of existence to find wholeness, balance, and harmony in our lives.
We sit in ceremony to remember who we are, where we are going, and what we came here for.
Ceremony is where the Spiritual meets the Material.
and Wholeness is achieved.
Create a special transformative ceremony for your family, friends, and/or retreat group. These ceremonies are specially tailored for your unique healing needs. Using Indigenous rituals, songs, sound healing, and teachings to help you gain more peace, clarity, direction, and remove and purify obstacles.
Types of Ceremonies Offered:
*New Moon, Full Moon, and cyclical ceremonies
House Blessing Ceremonies-Removal of Energies and Protection of home
*Business Blessing Ceremonies- Removing blockages, Inviting Abundance, Blessings, and Protection for business.
*Ancestral Healing and Honoring ceremonies
*Shamanic initiation ceremonies for healers (only for students who are ready and have had Spiritual Training with Song Bird Grand Mother. Do not book a free consultation for this ceremony.)
*Non Denomination Earth Based Weddings and Funerals
*Healing the Heart from relationships
*Clearing obstacles and challenges, road opening ceremony
*Baby Blessing Way both pre-birth and after birth
*Illness healing ceremonies including pre and post surgery, cancer, chronic disease, and other ailments
*General ceremonies for those who are new to ceremony teaching the basic elements of Shamanic Healing
If you would like to discuss a ceremony for your retreat, group, or family,
please book a complimentary 30 minute phone or zoom session by clicking below:
Book an Appointment
Song Bird Grand Mother is ordained through American Marriage Ministries (AMM)