"Beyond the stars, cosmos, and energies outside, there is a deeper truth, a deeper wisdom hidden inside you. Listen to that wisdom always. The winds come and go, but your truth is everlasting. When you move from this truth, you become unstoppable, unshakeable, and beyond the temporary that always comes and go. Deep inside, you are a limitless mover; build this foundation, and you will never be shaken again."
Song Bird Grand Mother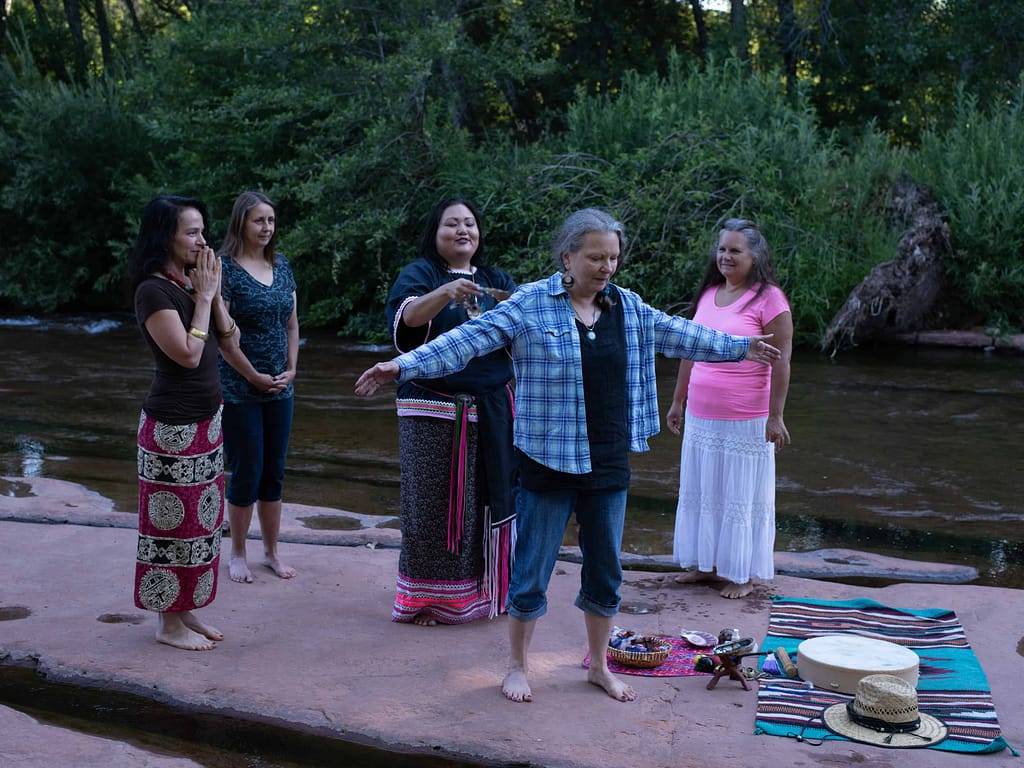 Song Bird Grand Mother is a Modern Day Medicine Woman and Shamanic Teacher. Born with an antenna tuned into the spiritual world she follows the ways of her ancestors who were Korean, Dine, and Toltec. Having the great privilege to study with great teachers and masters of her lineages, she is a bridge between East and West; Spirit and Material; Ancient and Modern.
She facilitates private and group healing ceremonies to help alleviate suffering, find solutions to problems, cultivate kindness & compassion, clear negative forces, and gain more wisdom.
Her specialities include Ancestral Healing, Business Consultation, Relationship Counseling, Career growth, Psychic Mediumship, & Expansion.
Song Bird is also a scholar and has a BA in Psychology, and a Masters of Humanities in Ancient Philosophy and Religion.
With over 20 years in the healing arts, she has traveled the world sharing sacred messages and transformational healing.
---
Her Specialities are:
*Awakening
*Shamanic Training & development
*Business development, growth, and clearings
*Love & Relationship
*Trauma & Ancestral Healing
*Meditation and spiritual growth
*Decision Making
*Ancient Wisdom
*Meditation & Sound Journey's
*Fire Ceremony
*Water Ceremony
*Blessings
*House Clearings
*Spiritual Clearings
& all things supernatural
To view available services and time appointments, click below on "book now"
Book Now
Song Bird Grand Mother is ordained through American Marriage Ministries (AMM)

Minister ID: 873085
Ordination Date: 2022-01-04