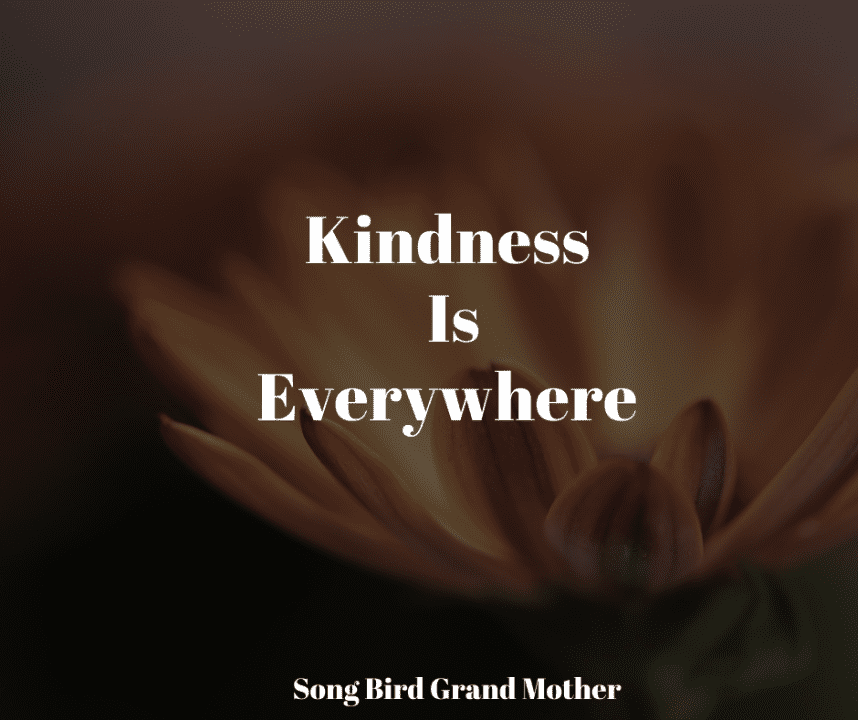 Kindness is the soft whisper of a heart song.
She is the soft caress of kisses that shower the spirit.
In her presence we are made great.
Our wounds disappear,
We are made whole,
Complete.
Suffering melts
Sorrow disappears.
When she surrounds us,
She Cures the sick,
Feeds the poor,
Kindness is LOVE.

If Love is the thread,
Kindness is the needle.
Kindness stretches our hearts,
Magnifies our greatness,
Soothes our pain,
Makes us tall.
She has no beginning,
No end.
Never ending.
Kindness and love intersect in divinity.
She is the medicine to pain.
Kindness doesn't cost a dime,
Doesn't cost a penny,
But is worth more than diamonds or gold.
Be Kind,
Be Gentle,
Be loving,
Be You.
Song Bird Grand Mother
Presented on 2/14/17-Sedona Arts Center — Loving Kindness Event